The Value of VORTICE
Professional Aviation Consultants
Services
Expertise, Intuition & Professionalism.
Flight Training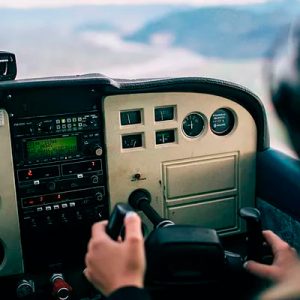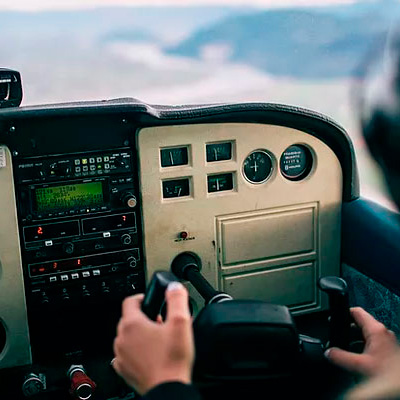 Expert Guidance
About
We've been a in Aviation since 1984. We believe in maintaining a positive mindset, creating partnerships with a purpose, and always striving for significant outcomes. When you work with us, you should expect a collaboration with transparency and consistency.
Are you interested in being part of our network to distribute your products in the Chilean market and other regions? We think there is a great opportunity to sell your products, both in civil and military aviation. We are committed to develop your business in Chile.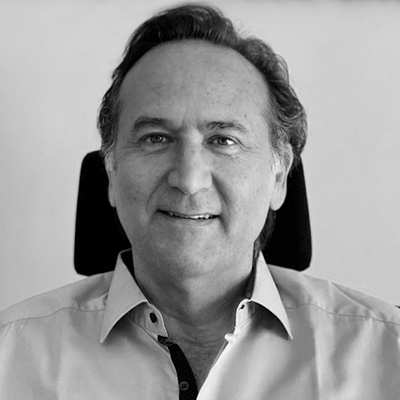 Patricio Garretón Fenero
CEO
Commercial Engineer, MBA, 27 years of valuable experience in different industries, in Business, Products, Channels and brand development, Brands Representation, 10 years managing relationship with supplier from different countries.
Eight years as a General Director at Mathiesen, one of the leading companies in the chemical industry in Chile. Huge capacity and strategic vision with a strong orientation to results.
Skills:
Strategic Planning.
Supplier Development & Relationship management.
Business, Channel & Product Development.
P&L Management & Cost Improvement.
Team Leadership.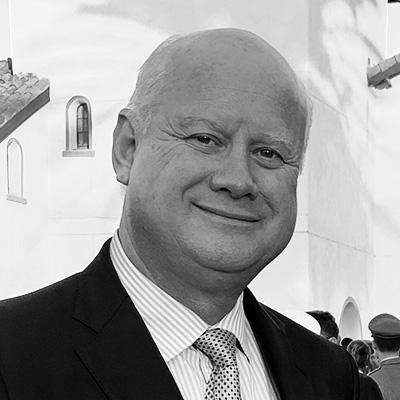 Sergio Romero Thiel
Operations & Military Affairs
Retired Colonel from the Chilean Air Force, Fighter Pilot with 3000 flight hours and 36 years of service in the Institution.
Along his professional career in the operational area, he has worked as a flight instructor of the Combat Tactical School flying T-37, Operation officer of the 4th squadron with Mirage 50 aircraft, Commander of the Air Training Squadron of the Aviation School and Commander of 12fth squadron with F-5E Tiger III aircraft. With extensive experience in the administration and management of resources in the areas of Defense and human resources, developed in the fulfillment of his duties as Chief of Staff of the Logistics Command, Chief of Staff of the Third Air Brigade, Director of the Air Photography Service and as Aerial attache of the Chilean Air Force in Spain.
In the academic area, he is a Staff Officer, a Master in strategic management and a Diploma in the administration and management of defense resources.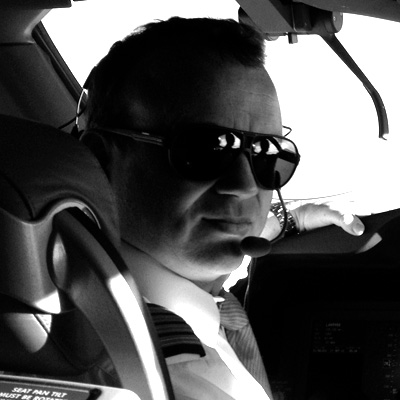 Ricardo Barraza Lämmermann
Operations
37 years of professional experience in aeronautical companies. Leadership and management of large teams of people, reconciling the interests of the company. Specialist in implementing procedures, plans and strategies in the management of operations. Leading and integrating teams with strong motivation for the development of the organization and the people from a strategic perspective, take on new challenges in creating value for the company. 24 years of experience developing initial and recurrent training programs.
22.000 hours of military and civil flight hours, from tail-draggers to heavy jets. Flight and simulator instructor and examiner.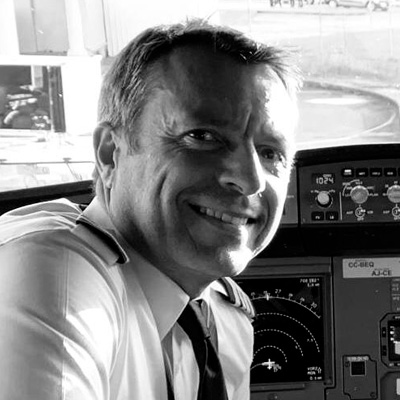 Jaime Prado Concha
Operations
37 years of professional experience in aeronautical companies around the world.
Captain Airbus A320 and Boeing 777 in Singapore Airlines, Emirates and LATAM Airlines.
23.000 hours of flight hours.
Flight instructor and examiner.
Want to learn more?
Contact us for an initial consultation
+569 9129 8258 +569 9820 3728